The World Elite Black Belt Society
W.E.B.B.S. is a credible International Martial Arts organisation which embraces all styles and systems of Martial Arts, regardless of origin or politics.
W.E.B.B.S. welcomes all levels of martial artists from beginner to 10th Dan Master, however W.E.B.B.S. only awards Grade/Title Diplomas to Certificated Black Belts in recognition of their existing grade or possible promotion, should the correct criteria be satisfied.
Each year W.E.B.B.S. hosts a World Congress in a different country, there has been a W.E.B.B.S. World Congress on 5 Continents, allowing all of our members at least one opportunity to participate. These events attract a range of top International Teachers from all around the world, from many different styles and systems.
Founded in December 2000 by Soke Bryan Cheek 10th Dan, who has been involved in the martial arts for over 60 years and has taught in many countries around the world.
For further information regarding W.E.B.B.S. Lifetime membership, please contact the officially appointed representative in your country.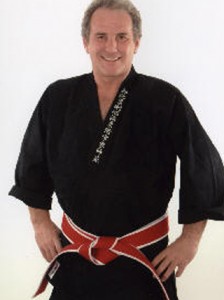 Soke Bryan Cheek
W.E.B.B.S. Founder
10th Dan Jukoshin Ryu
Founder of W.E.B.B.S.
Founder and Creator of Jukoshin Ryu JiuJitsu
Hanshi Anthony Robson
W.E.B.B.S. President
9th Dan Jukoshin Ryu Jiujitsu
Yasumoto Akiyoshi Soke
Honorary President of W.E.B.B.S. 
10th Dan Motoha Yoshin Ryu
WEBBS International Coordinators
Hanshi 
Evgeny Radishevsky
W.E.B.B.S. International Coordinator for Eastern Europe
8th Dan Jukoshin Ryu Jiujitsu
Shidoshi Daniel Krupa
W.E.B.B.S. International Coordinator for North America